I had the chance of filming all the action during the First Lego League in Hasselt, Limburg (BE). Aside from filming I also got a go at being a VJ also known as Video Jockey, directing all the live footage on the big screen. This included 4 fixed cams looking onto the game tables, a pan tilt camera and the camera you see me holding in the picture below. All in all a very educational experience.
Who would not grab the chance at helping out schools with their questions about sensors, the field, objectives, etc,... As soon as I got the chance I grabbed it with two hands. The FLL contest in Belgium will be held on the 17th of november, 2017. This year the theme is "Hydro Dynamics". By participating the group of students I am a part of will be the judges on the contest. ​
Powered by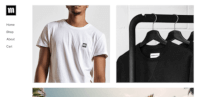 Create your own unique website with customizable templates.