Great news! I got accepted to go on a program in Ethiopia with 14 other students of my school. This is a program with interdisciplinary and international teams that will try to toggle a problem in the community of Jimma, Ethiopia.
This second year of my bachelor's degree we are required to start up a small business. We've thought about a lot of things we could make with our group of 5 students. Eventually we decided on a mirror capable of showing you the time. This way you will never lose track of time.
Which company does not have a logo? Exactly, every self respecting company should have a logo and a slogan. That is exactly what I made today. Hope you enjoy! (click to enlarge)
Powered by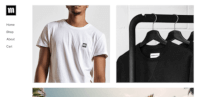 Create your own unique website with customizable templates.